Description
A delightful combination of organic almonds, vanilla, clove, cardamom, and dates NOW with fair trade cold brew coffee. All perfectly blended into a creamy, delicious, and nutritious drink. Great for breakfast, post workout class, or on your morning commute.
Refrigeration required: store in fridge
Heart healthy omega 3s
Plant protein
Antioxidants
Anti-inflammatory
Almond Milk* (Water, Almonds*), Dates*, Cold Brew Coffee* (Water, Coffee Beans*), Vanilla Extract*, Pink Himalayan Salt, Clove Extract*, Cardamom Extract* *Organic
No dairy
No soy
No added sugar
No carageenan
No pesticides
No preservatives
No junky extras
Dairy-Free
Heart boosting with no lactose
No Refined Sugar
Lightly sweetened with organic dates
Clean Ingredients
No junky extras, no preservatives, no emulsifiers
Customer Reviews
Write a Review
Ask a Question
03/05/2023
Helen

United States
So good!
I've never liked chai tea lattes before and this was nothing less than love at first sip. So darn good. Highly recommend when you really need that fall/winter flavor.
03/05/2023
Lynda

United States
Yummy
I did the 6 Oz hot water and added 1. 1/4 table spoon of mocha concentrate then a splash of bliss almond creamer. Uummy
03/02/2023
Brenda C.

United States
03/01/2023
Dreah

United States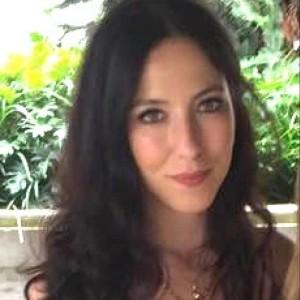 RM
02/28/2023
Rikki M.

United States
Delicious
Absolutely LOVE this drink! I enjoy making my P&B as strong or weak as I like. I was surprised how strong and concentrated the concentrate is! If you are in two minds about buying this- just do it. You will not regret it.
Customer Reviews
Write a Review
Ask a Question
10/30/2020
Jesica

United States
Delicious!!!
Very creamy and thick, rich in flavor and has a hint of traditional Chai India Tea (not your St*rb*cks chai)! It's like Massala Chai but instea of tea, it's with a latte! Wonderful, bought out the entire stock from the store. Will be buying more and trying the other flavors as well!
Delicious
So delicious and healthy. Excellent customer service!
Vanilla Cold Brew
I drink this daily, love it! Wish there was slightly less sugar content though.
I'm addicted
Thrilled that I can finally drink coffee with all natural ingredients!! (Good bye to all the green straws and white cups)
Go women founded businesses!
I love when a company has a great story (girl power!) and also makes an amazing product. I'd pay any day for these amazing lattes