Description
The unique flavor of premium Japanese Matcha and nutrient dense spirulina, blended together with creamy almond milk and nutritious dates. The matcha provides slow release caffeination coupled with potent antioxidants, making this the perfect healthful pick-me-up. 

Refrigeration required: store in fridge
Slow release caffeine
Heart healthy omega 3s
Plant protein
Antioxidants
Anti-inflammatory
Almond Milk* (Water, Almonds*), Dates*, Green Tea* (Water, Green Tea Leaves*), Matcha*, Vanilla Extract*, Spirulina*, Pink Himalayan Salt *Organic
No dairy
No soy
No added sugar
No carageenan
No pesticides
No preservatives
No junky extras
Dairy-Free
Heart boosting with no lactose
No Refined Sugar
Lightly sweetened with organic dates
Clean Ingredients
No junky extras, no preservatives, no emulsifiers
Customer Reviews
Write a Review
Ask a Question
03/05/2023
Helen

United States
So good!
I've never liked chai tea lattes before and this was nothing less than love at first sip. So darn good. Highly recommend when you really need that fall/winter flavor.
03/05/2023
Lynda

United States
Yummy
I did the 6 Oz hot water and added 1. 1/4 table spoon of mocha concentrate then a splash of bliss almond creamer. Uummy
03/02/2023
Brenda C.

United States
03/01/2023
Dreah

United States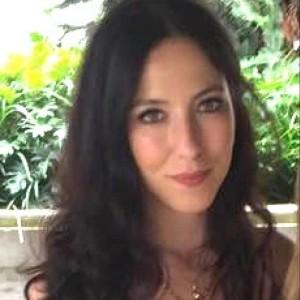 RM
02/28/2023
Rikki M.

United States
Delicious
Absolutely LOVE this drink! I enjoy making my P&B as strong or weak as I like. I was surprised how strong and concentrated the concentrate is! If you are in two minds about buying this- just do it. You will not regret it.
Customer Reviews
Write a Review
Ask a Question
12/16/2020
Marisa J.

United States
super clean matcha
i found the matcha green tea at a fraiser store in San Diego. i was drawn to their aesthetic bottle when i looked at the ingredients i was sold! they have a limited amount of ingredients and it's so so clean. i am a big fan now. love companies that don't add unnecessary ingredients. love the taste!!
09/04/2020
Shaan S.

United States
Matcha Green Tea Order
I usually never write reviews but this one is well-deserved. Initially I had ordered a 36 pack of Matcha and was sent the Mocha flavor. I reached out to the company and they responded right away, sending me another order of the Matcha. This is my go-to drink I have even gotten some of my classmates hooked on it now. 10/10 for the actual drink and the company and staff!!!!
09/03/2020
Alexia L.

United States
My fav morning drink
I love having a pop& bottle matcha every morning with my breakfast! I've tried matcha lattes at a lot of different coffee shops and this has been my favorite so far. I love that it's ready to go when I'm running out the door to go to work or school. Stoked on these! I love the taste that the dates and almond milk give it too.
08/22/2020
Nicole

United States
Loved this one!
I love getting matcha from Starbucks. Only downfall is how much sugar it contains! This is a way better alternative for living a healthier lifestyle.
Amazing way to start my day!
I didn't know what to expect when I saw these cute bottles in the store but I'm always looking for an easy way to have a latte in the morning- and what an easier way then opening my refrigerator? What I tasted was beyond amazing!! This will now be a staple in our home!