Description
Made from the finest raw cacao, combined with creamy almond milk, and blended with dates. 100% pure, organic, and loaded with antioxidants. A healthful, functional, and delicious alternative to your chocolate milk.
Refrigeration required: store in fridge
Dairy-Free
Heart boosting with no lactose
No Refined Sugar
Lightly sweetened with organic dates
Clean Ingredients
No junky extras, no preservatives, no emulsifiers
Customer Reviews
Write a Review
Ask a Question
03/05/2023
Helen

United States
So good!
I've never liked chai tea lattes before and this was nothing less than love at first sip. So darn good. Highly recommend when you really need that fall/winter flavor.
03/05/2023
Lynda

United States
Yummy
I did the 6 Oz hot water and added 1. 1/4 table spoon of mocha concentrate then a splash of bliss almond creamer. Uummy
03/02/2023
Brenda C.

United States
03/01/2023
Dreah

United States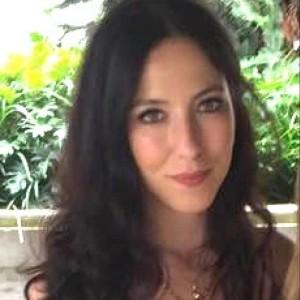 RM
02/28/2023
Rikki M.

United States
Delicious
Absolutely LOVE this drink! I enjoy making my P&B as strong or weak as I like. I was surprised how strong and concentrated the concentrate is! If you are in two minds about buying this- just do it. You will not regret it.
Customer Reviews
Write a Review
Ask a Question
11/07/2020
Santiago F. C.

United States
Bestest
Why hadn't I seen this before? I first tried Cacao Almond Latte two weeks ago and I can very much say it has been the best thing ever so far; by far my favorite drink. Just amazing taste. Very organic and refreshing, with so much energy and potential. Awesome brand with great products. Thanks so much.
10/02/2020
Candice C.

United States
So much yum! Just the right amount of caffeine
Love them! Miss them. I hope the day comes again when there are deliverable again and I can have a subscription again, and I completely understand why that time is not now. (other lattes, like the oatmeal, don't do it for me, and I do not go to supermarkets for them. Also, subscription prices are a better match for my budget)
OMG YASSS!
Let me just tell you if you love the taste of real cacao, you will be in cacao heaven when drinking this latte. I have tasted a couple of the pop & bottle lattes, but this is by far my favorite at moment. It is like a healthier version of an adult chocolate milk with strong notes of cacao and the perfect natural date sweetness to it. I personally do not like drinks that are over sweetened which is pretty much most everything out there nowadays so I am loving the perfect combination of almond milk, dates and cacao in this drink. I personally would even sweeten a bit less with the dates but that is because I do not consume any sugar and have trained myself to taste the realness in foods/drinks without added sweeteners. I see dates is the second ingredient listed over cacao so I am guessing it could have a bit less natural sugar with a total of 13grams Either way, this latte takes me away to my happy place. I do wish the bottle was a bit bigger or the price a bit lower for almost $4 for a couple of sips basically, but I have been supporting this company since it was first introduced to my local organic markets.
Love!!
Where had this been all my life?! Love the smoothness of the latte and that caffeine kick that gets me through the afternoons; what's not to love?
Pleasant Surprise
I admit, I got these for my niece, but I tried one and was pleasantly surprised with the Latte when I tried it. Highly recommend for anyone looking for something different from the standard latte experience.