Description
Made from the finest Fair Trade coffee, combined with creamy almond milk, and blended with dates. 100% pure, organic, and up to 67% less acidic than conventional coffee. A healthful and delicious alternative to your daily brew. 
Refrigeration required: store in fridge
Dairy-Free
Heart boosting with no lactose
No Refined Sugar
Lightly sweetened with organic dates
Clean Ingredients
No junky extras, no preservatives, no emulsifiers
Customer Reviews
Write a Review
Ask a Question
03/05/2023
Helen

United States
So good!
I've never liked chai tea lattes before and this was nothing less than love at first sip. So darn good. Highly recommend when you really need that fall/winter flavor.
03/05/2023
Lynda

United States
Yummy
I did the 6 Oz hot water and added 1. 1/4 table spoon of mocha concentrate then a splash of bliss almond creamer. Uummy
03/02/2023
Brenda C.

United States
03/01/2023
Dreah

United States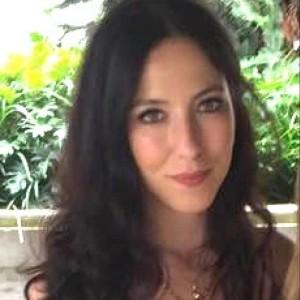 RM
02/28/2023
Rikki M.

United States
Delicious
Absolutely LOVE this drink! I enjoy making my P&B as strong or weak as I like. I was surprised how strong and concentrated the concentrate is! If you are in two minds about buying this- just do it. You will not regret it.
Customer Reviews
Write a Review
Ask a Question
10/05/2020
Melanie R.

United States
Feed back
Great, but missing that I can't buy direct. Is there any update on this?
08/10/2020
Liberty E.

United States
Best coffee drinks!
The almond latte has the best flavor, just the right amount of pick me up and delicious! I look forward to them every day!
08/06/2020
Lynda B.

United States
Why I stopped ordering the lattes
Yes I loved the high quality ingredients and the flavor! The reason I stopped them is because they are packaged in plastic. I am very health conscious and even BPA free plastic is not good for our long term health. And it's really bad for our planet. Do you realize how many plastic bottles people are recycling every month? The other reason was cost. I was spending $160/month which is too much. I had an idea: what if you sell the lattes in large glass bottles? Less recycling. No plastic in the landfill. And we would pay less with less packaging?!!! Would you consider that?
08/06/2020
Christina K.

United States
Great Product
Product tastes great! Communication was great!
Fast service for delivery to
Fast service for delivery to Michigan and great quality taste! Wish our Michigan government was a quarter of that!